NES' leadership team has decades of clinical and administrative experience and are a unique blend of board-certified emergency physicians, seasoned executives, and business innovators.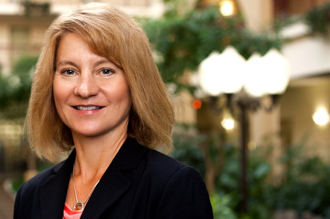 JENNIFER MOORE, CPA, MBA, MHA
Chief Executive Officer
Jennifer's Bio
Jennifer Moore, CPA, MBA, MHA
Chief Executive Officer
Jennifer began her career working for Arthur Andersen's healthcare division (now Andersen Worldwide). She subsequently worked in various financial and operational capacities for several health care organizations, including a previous term with NES as Controller. After earning her MBA and MHA at the University of Florida in Gainesville, Jennifer worked as Regional Market Manager for HCA's North Florida Regional Medical Center. Subsequently, she served as System Controller for the Main Line Health System in Pennsylvania, which included three acute care hospitals, a rehabilitation hospital, a home health agency, hospice, and a primary care network. Jennifer is an accomplished financial manager with demonstrated success in financial operations and project management. She completed her BS in accounting at Bentley College in Waltham, Massachusetts and is a licensed CPA.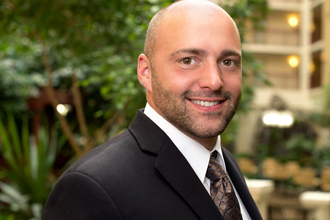 CHRISTOPHER PEPIN, RN, BSN, MBA
Chief Operating Officer
Chris' Bio
Chris brings over 15 years of healthcare practice to NES Health—including working in EDs from Maine to Hawaii that ranged in size from small rural, 4-bed departments to 60-bed tertiary trauma centers. He has worked in ICU settings and was a flight nurse in Alaska for nearly five years. His leadership roles have included Director of Emergency Department and EMS programs, while also undertaking a multi-facility Quality and Service Excellence position. This variety of acute emergency experiences—combined with Lean Principles and project management training—gives him a strong background to contribute to ED project improvement initiatives for our client hospitals. His role at NES Health is to help our organization develop and maintain quality and patient safety practices and standards, while creating innovative approaches that ensure the delivery of excellence in emergency medicine. Chris earned his BS in nursing from Husson University in Bangor, Maine, he then went on to complete his MBA at St. Joseph's College in Standish, Maine. He is a certified emergency nurse (CEN) and certified critical care nurse (CCRN).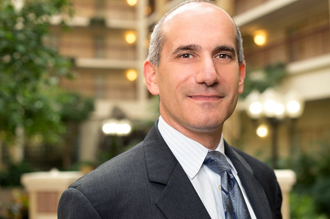 DR. STEVEN WEXLER, MD, FAAEM
Chief Medical Officer, Regional Medical Director
Dr. Wexler's Bio
As Chief Medical Officer for NES Health, Dr. Steven Wexler leads the overall clinical vision for the organization and provides guidance for physician leadership. Dr. Wexler, is engaged in defining the overall business strategy and direction of the organization and provides clinical oversight, expertise and leadership to ensure the delivery of quality healthcare services across all NES Health client hospitals.
In addition to Dr. Wexler's role as CMO with NES Health, he also serves as the Regional Medical Director over the past seven years while also serving as Medical Director for Day Kimball Hospital in Putnam, Connecticut. He previously worked as the Assistant Director and Quality Director for the Waterbury Hospital Emergency Department in Connecticut. Dr. Wexler also served as Assistant Clinical Instructor for Columbia University College of Physicians and Surgeons while working as the Assistant Residency Director for the St. Luke's – Roosevelt Emergency Medicine Residency Program. He graduated from Albert Einstein College of Medicine in 1993; completed his internship year in Internal Medicine at Montefiore Hospital in Bronx, New York; and went on to finish his residency and chief residency in emergency medicine at Jacobi Hospital in the Bronx.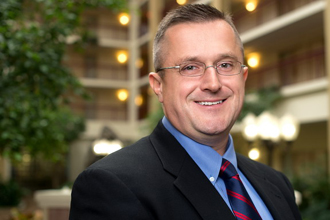 DR. GILBERT PALMER
National Director of Hospital Medicine
Dr. Palmer's Bio
As National Medical Director of Hospital Medicine for NES Health, Dr. Gilbert Palmer's mission is to lead all hospital programs in delivering the highest quality of care to patients and to set the tone for evidence-based, collaborative clinical care, and outcomes driven patient experiences. Dr. Palmers goal is to lead with direction alongside all our hospitalist providers and other clinical leaders to develop team effectiveness and engagement, and ensure smooth and effective transitions of care.

In addition to his role leading NES' hospitalist medicine programs, Dr. Palmer serves as the Regional Medical Director to 7 contracted hospitals throughout Ohio and Indiana and is the Site Medical Director and Chief Medical Officer for Mercy Regional Medical Center and Mercy Allen Hospital, and the Mercy Health leadership team. 

 

Dr. Palmer has been in practice specializing in emergency and family medicine for 18 years and received his medical degree from Northeast Ohio Medical University. He believes that change is always possible, and focusing on strengthening the fundamentals is key in facilitating change. "Culture is the beating heart of a hospital," he explains. "the ED must set the tone for culture and combine forces with leadership to implement change when needed." Establishing a culture of change and improvement doesn't happen overnight. It takes committed leadership and a dedicated team to come together with transparency and develop effective strategies that drive improvements and yield success.