There's a simple explanation for NES Health's success and longevity as a company: our leadership team. Those who serve in upper-management have decades of clinical and administrative experience and are a unique blend of board-certified emergency physicians, seasoned executives, and business innovators. Our team is completely committed to not only maximizing the success of our client hospitals, but also the clinicians who build their careers with us.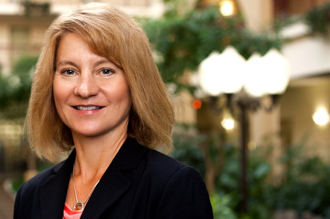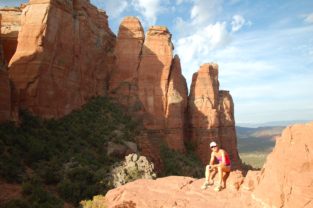 Jennifer Moore, CPA, MBA, MHA
Chief Executive Officer
Jennifer began her career working for Arthur Andersen's healthcare division (now Andersen Worldwide). She subsequently worked in various financial and operational capacities for several health care organizations, including a previous term with NES as Controller. After earning her MBA and MHA at the University of Florida in Gainesville, Jennifer worked as Regional Market Manager for HCA's North Florida Regional Medical Center. Subsequently, she served as System Controller for the Main Line Health System in Pennsylvania, which included three acute care hospitals, a rehabilitation hospital, a home health agency, hospice, and a primary care network. Jennifer is an accomplished financial manager with demonstrated success in financial operations and project management. She completed her BS in accounting at Bentley College in Waltham, Massachusetts and is a licensed CPA.
Jennifer Moore
After an exhilarating week working with my esteemed NES colleagues, I get outside with my family and friends.  An avid outdoor enthusiast, I enjoy any sport that doesn't involve a motor: kayaking, paddle boarding, golfing, cycling, swimming, running, mountain biking, hiking, skiing, snow shoeing…. you name it! And I'm always eager to learn something new.  I recently took up piano which I find much more challenging than a marathon or a century ride. I grew up in Boston, married a U.S. Marine and spent 20 years touring the United States moving from base to base and raising three amazing children before relocating to Boise, Idaho.
I also love talking and meeting new people so never hesitate to call me with a good story, a question or just to say hello.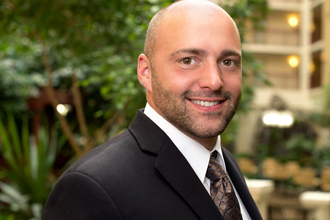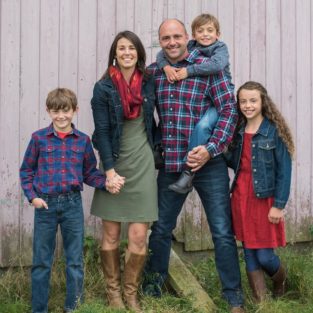 Christopher Pepin, RN, MBA
Chief Operations Officer
Chris brings over 15 years of healthcare practice to NES Health—including working in EDs from Maine to Hawaii that ranged in size from small rural, 4-bed departments to 60-bed tertiary trauma centers. He has worked in ICU settings and was a flight nurse in Alaska for nearly five years. His leadership roles have included Director of Emergency Department and EMS programs, while also undertaking a multi-facility Quality and Service Excellence position. This variety of acute emergency experiences—combined with Lean Principles and project management training—gives him a strong background to contribute to ED project improvement initiatives for our client hospitals. His role at NES Health is to help our organization develop and maintain quality and patient safety practices and standards, while creating innovative approaches that ensure the delivery of excellence in emergency medicine. Chris earned his BS in nursing from Husson University in Bangor, Maine, he then went on to complete his MBA at St. Joseph's College in Standish, Maine. He is a certified emergency nurse (CEN) and certified critical care nurse (CCRN).
Christopher Pepin
Outside of NES Healthcare, my world is focused around my family. Born and raised in Maine, and you bet, I am a fan of wild blueberries and Maine Lobstah'! My free time is typically spent chasing my kids around and running them to sports events, usually with a coffee in hand. At our local Starbucks, they know me by name. Shhhhh don't tell Dunkin Donuts (In New England, the thing here is to love Dunkin Iced Coffee).
If we have a chance to jump on a call, or meet in person, I won't have a thick Maine accent you'll probably expect — but if you ask what one sounds like, I can make a good attempt, knowing the only result will be laughter. But I'm okay with that. They do say, LAUGHTER IS THE BEST MEDICINE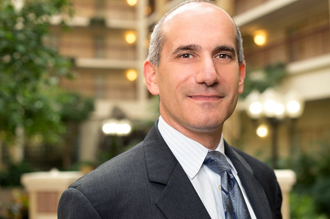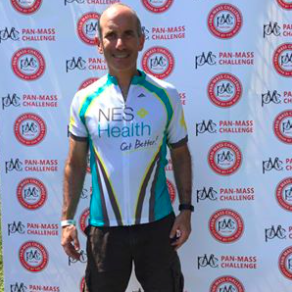 Steven Wexler, MD, FAAEM
National Medical Director
Dr. Wexler has worked with NES Health as a Regional Medical Director for the past six years while also serving as Medical Director for Day Kimball Hospital in Putnam, Connecticut. He previously worked as the Assistant Director and Quality Director for the Waterbury Hospital Emergency Department in Waterbury, Connecticut. Dr. Wexler previously served as Assistant Clinical Instructor for Columbia University College of Physicians and Surgeons while working as the Assistant Residency Director for the St. Luke's – Roosevelt Emergency Medicine Residency Program. He graduated from Albert Einstein College of Medicine in 1993; completed his internship year in Internal Medicine at Montefiore Hospital in Bronx, New York; and went on to finish his residency and chief residency in emergency medicine at Jacobi Hospital in the Bronx.
Steven Wexler
My life is surrounded by women.  I have 3 girls Mikayla age 19, Samara age 15, and Talia age 12.  My wife and I went to junior and senior high school proms together!   My children have allowed me to get back to many things that I love like coaching their hockey teams, skiing and sailing. Lately, I have been spending more time on my road bike doing some long charity rides and dabbling in the occasional triathlon.  I love doing mission work and for the past 5 years I have been going to Haiti on medical missions.  Mikayla has gone with me twice and this year I am taking Samara.
Little known fact: I used to coach college women's ice hockey.
Future plans:  To have more time to get back into competitive sailboat racing.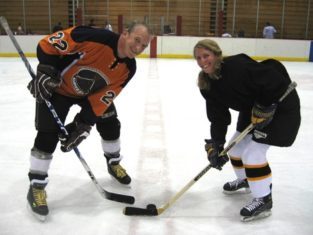 Keri Gardner, MD, MPH, FACEP
Chief Medical Officer, Cheif Quality Officer
Keri Gardner, MD, MPH, FACEP, CMO, and CQO coordinates the quality program for NES Health, which consists of a strong educational program and oversight through online, transparent, real time quality and patient satisfaction dashboards. She assists physicians and their attorneys in claims management and manages risk proactively in conjunction with NES counsel. She has served as the Director of Quality for hospitals over the last 6 years ranging from the Alaska Native Medical Center to the Mount Sinai School of Medicine in New York City. While much of her career has been spent on faculty in large academic hospitals like Mount Sinai and UCLA, she has also served as the lead physician at McMurdo Station, Antarctica and Indian Health Service facilities in South Dakota and Oklahoma. After graduating cum laude from Harvard Medical School she joined UCLA for a four-year emergency medicine residency, a two-year fellowship in health services and quality of care, and a Master's in Public Health. Dr. Gardner's leadership roles include serving as the Medical Staff President for the Alaska Native Medical Center, Public Health Commissioner for the County of Los Angeles, Instructor at the UCLA School of Public Health, Chair of the Throughput Committee for the West Los Angeles Veteran's Affairs Hospital, and Director of Quality for various emergency departments. She is interested in systems development for quality of care and education, and was delighted to receive the Attending of the Year award from the Mount Sinai Emergency Medicine Residents.
Keri Gardner
I am one of those people who always wanted to be a doctor, and while there have been major changes in medicine and health care delivery, I still love being a physician.  You will find me frequently in a single-coverage ED working overnights, weekends, and holidays because it is important to me to do what I ask others to do.  My role with NES combines risk management and quality, allowing me to feedback lessons learned in the legal world to reduce our physicians' malpractice risk in their practice.  I rarely say no to a challenge, whether it is learning to ice skate and play hockey at the age of 44, winter camping in Alaska, or whitewater rafting.  My border collies train continuously, and I guess you could say that our whole family is living the dream but always trying to get better!