NES Healthcare truly focuses on the challenges and environment that emerge within the emergency department. It is our mission to set the tone and standard of care by creating positive patient experiences during challenging times. Successfully providing emergency department services and improving leadership has been our drive for over 40 years.
Our methods and integrated tools combined with experienced emergency medicine clinicians and elite leadership has shaped our best practices to improve quality, metrics and the ability to provide the most elite service in emergency medicine.
NES Healthcare's clients range from large-volume emergency departments, to low volume and everywhere in-between. When we create a partnership with your hospital, we make a priority to connect and focus on your unique goals and align our methods and tools, and select the right leadership to mirror success.
HOW DO WE WORK WITH HOSPITALS?
Well, our first conversation isn't a blind date… but the idea is the same.
We most likely won't meet and warm up to each other over a cup of coffee or tea. However, we want our initial conversation to be as laid back and easy going as meeting a friend to chat over coffee. We can talk about family or the weather, but, mostly we want to hear about the challenges your hospital is facing, and what your improvement goals are.
 Then, we will take some time to explain who we are and how we approach things. If you have been looking at options to improve your ED, you may have heard others say: "we are different", right? And, to be honest, we 'll say that too. But, we will also show you we ARE DIFFERENT, and we hope you will pick up on that right away.  We are confident, after our initial meeting, you will look forward to talking to us again.
After our first conversation, we will have some questions for you
Following our initial conversation, we will want to get a little more detail from you. This will help us in identifying if we are the right fit. We will ask you to complete our ED Questionnaire – like the idea of answering those silly "get to know you" questions, like: Do you like sweet tea or unsweet tea? What is your favorite season?
Our questionnaire is designed to help us get a better understanding of your ED and understand your needs on a deeper level. It is the first step in putting our "Get Better" solution into action.
Once the survey is completed, we can get to work
We will then… 
Introduce you to our team members
Perform a chart review
Run comprehensive algorithms
Create a pro forma
And finally,
 Our executive leadership team will come out to your hospital, and review how we plan to help your emergency department "Get Better"!
How do we structure your emergency department for success?
Provide an experienced Medical Director on site who is responsible for cultivating a culture of excellence and accountability within your emergency department.
Support your Site Medical Director with a Regional Medical Director who mentors your SMD and serves as your single point of contact for questions and concerns.
Build a premier team of our best and brightest emergency physicians.
Deliver staff satisfaction through optimal scheduling, teamwork, and collaboration.
Optimize patient flow by addressing negatively impacting factors of your ED through metrics systems.
Support compliance efforts and maximize reimbursement through meticulous documentation.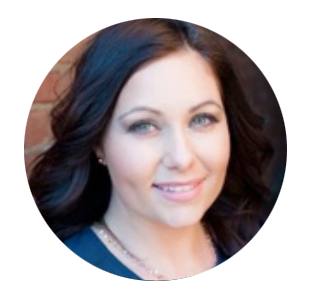 "Starting from the very first interaction with NES, your hospital staff will quickly see our leadership and clinical professionals truly understand the value your emergency department brings to your hospital and the community it serves. We want to mirror your commitment and provide providing outstanding medical care, a positive work environment, and an exceptional patient experience within your ED."
Sheena Scales.                                              Business Development
Let's Connect!
800-394-6376